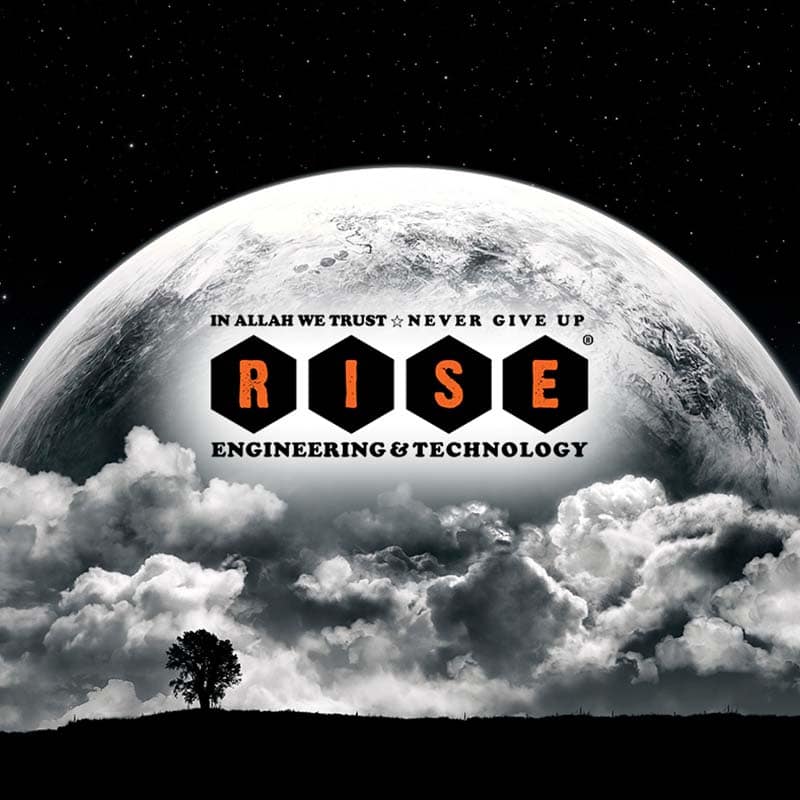 Rise co. | #1 for business in Egypt
Rise Team are Hustlers Engineers that never waste their times! They Rise, Grind, Shine, Unite and Fight to make a better life, They have Greatness within their mind and Allah is always on their mind.
Rise Future are here and now! We are Dreamers but We don't close our eyes, We are Hungry to fight for what we believe to Keep what we love, Our ambitious and planning are for generations, So It's not over until we win, Let's rise up!
Name

Rise Company ® [Registered]

Services

Engineering and Technology

Founded

10 Years ago since 2010

Employees

10 Engineers and Staff

Values

In Allah We Trust ... Never Give Up

Vision

Rise up over the rainbow so high

Mission

Rich Quality and Best Support

Targets

Rise and Shine in Egypt & Gulf